We are delighted to announce that KC Group Shipping Managing Director David Milne featured as a special guest on the Hunter and Haughey Go Radio Business Show. During the show broadcast on the 14th of May, 2023, David spoke to Sir Tom Hunter and Lord Willie Haughey. You can listen to the show below.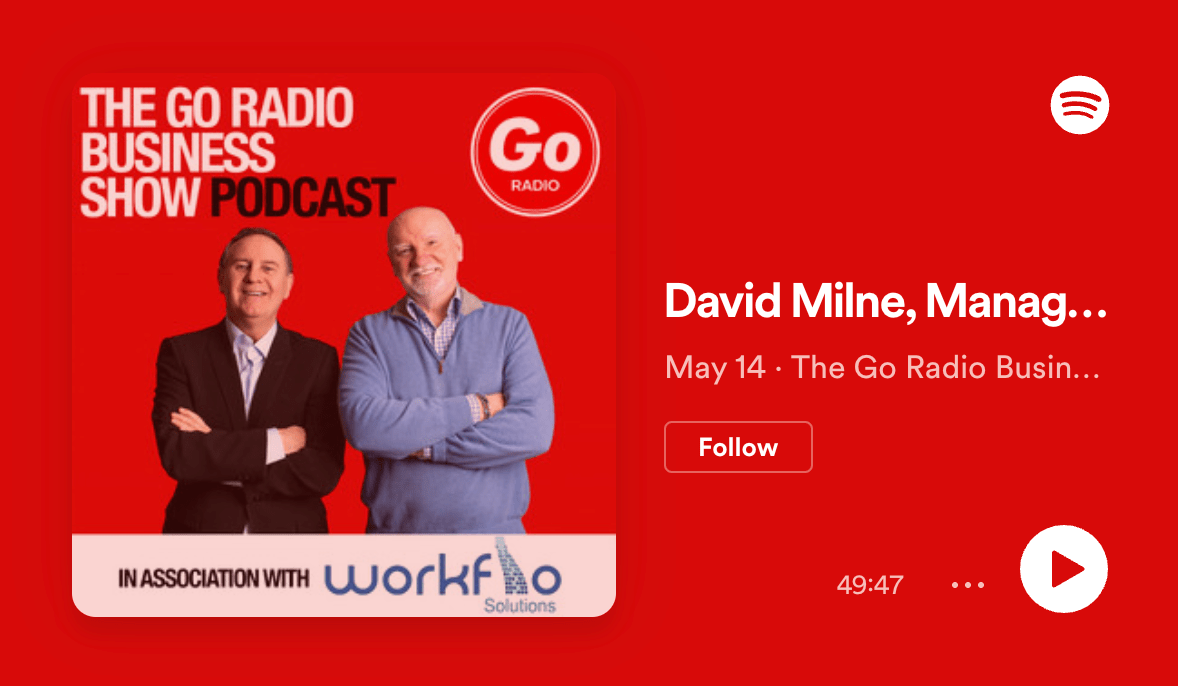 As two of Scotland's most inspirational leaders, Sir Tom Hunter and Lord Willie Haughey look to inspire, inform and entertain with insight, advice and guidance through their fantastic podcast show. So, whether you're just starting out or are looking for some advice to help you take your business to the next level, the show is a fantastic listen.
The chat covered David's very early days in business, washing cars, work experience and starting as an office junior at KC Group Shipping, to ultimately becoming the sole owner of the company, targeting growth from £40 Million in 2022 to a strategy to achieve £80 Million turnover by 2030 at the latest. David also discussed how meeting the late Raymond Clarkson, one of the initial founders of KC Group Shipping, and how Raymond became his friend, mentor and, as David tells Sir Tom and Lord Haughey, his 'superhero'.
David Milne commented on his slot on the show's latest edition, "Firstly, I would like to thank Go Radio, Sir Tom Hunter, and Lord Willie Haughey for the opportunity to join them and speak to the listeners. Like many others, I greatly respect and admire both gentlemen in what they have done in their respective businesses, for society and for Scotland.
Pictured below: Lord Willie Haughey and David Milne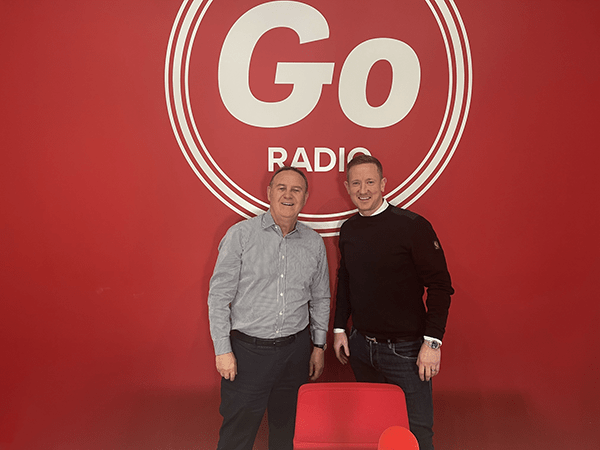 David continued, "My personal journey within the shipping and logistics industry and the development of KC Group Shipping is a story worth sharing. I'm very grateful for the chance to do just that in this episode. Our growth is successful due to our strategy and people, and we are also developing a Learning and Development skills academy for the next generation into the industry."
On learning about KC Group Shipping's success in winning International Trade Business of the Year at the Glasgow Business Awards, to David winning Entrepreneur of the Year in the same year at the awards, Sir Tom Hunter and Lord Willie Haughey congratulated David on his success to date.